Photographer Reviews
These reviews from real clients were collected from review sites like Facebook, Google, Yelp and more.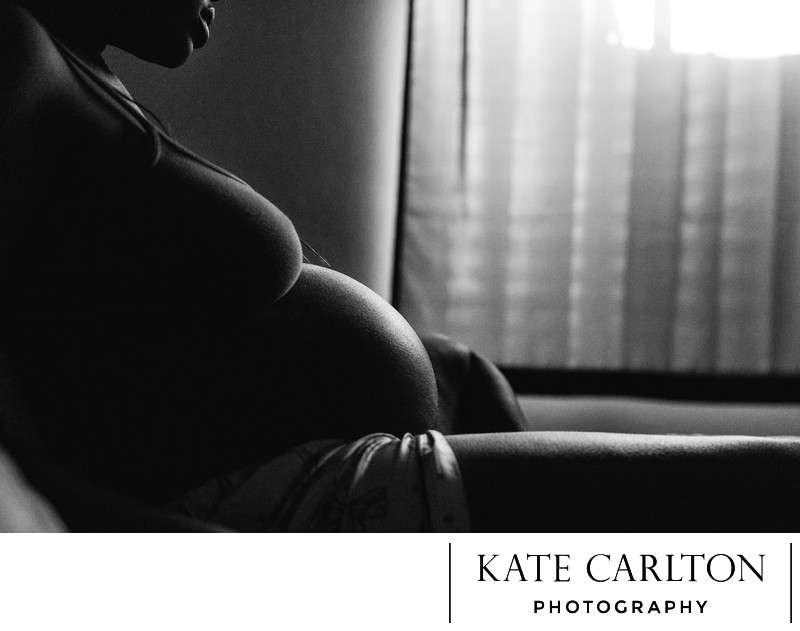 As your Colorado Springs photographer I try to exceed your expectations and provide you with amazing images. These testimonials will hopefully give you a better understanding of how much I care about each of my clients.
---
Amber & Cavan Shea
Our experience with Kate Carlton Photography was nothing short of incredible. I had a very specific vision for the 'feel' I was hoping to portray with our sessions, and Kate far surpassed any expectations I had. But you can easily see how gorgeous her photos are by visiting her website or perusing her social medias.
What you can't see online is the experience Kate creates for her clients. When you think of those special, defining moments in your life, there is visceral emotion evoked. Kate has made capturing that emotion into an art form. Every step of the journey with her as your photographer is soul enriching and brimming with warmth and compassion. She even transforms family sessions, which can feel like a chore, riddled with fussy kids and awkward poses into a whimsical adventure that becomes its own cherished memory.
There are a handful of people in the world with a presence that makes those around them feel simultaneously at ease and inspired. Kate it one of those rare people. I cannot recommend her as a photographer enough, she will enrich your story and elevate your photography experience beyond what you can even imagine.
Jessica Rena
Kate is truly amazing. She was our birth photographer & took our newborn family photos. I honestly don't even remember her being there during our birth, she was able to quietly capture the most amazing video & photos, I'd ever seen. I could not even believe it. Our newborn photos were just as beautiful. She has such a gift for capturing true emotion in film. Her presentation, customer service, professionalism, everything is superb. She is truly a beautiful individual inside & out. Thank you so much Kate. We are so grateful to have worked with you.
Brooke Wells
My husband and I hired Kate for our newborn baby girl and we were BEYOND impressed!!! She is such a sweetheart and does amazing work!!! We both cried when we got our photos back!! She knew exactly what we wanted and she caught the most special moments we will remember forever!!
Alvin Mabson
Kate has been nothing but great. She's more than welcome in our home and part of our family. Is it possible to rate 10 stars? Really hope she can also do our next birth as well. **HIGHEST RECOMMENDATION **
Michelle & Pierce Romanow
Kate Carlton gave me a positive look at my birth experience. I had such a a traumatic time with my labor and she gave me an amazing view into the work that I did. Being so ruined and upset from the way my birth went I thought I would never have another baby, but when I look at my birth photos I feel so amazing and empowered that I would do it 1000 times over.
Not to mention that Kate makes you feel so welcomed and comfortable around her. Shes such a kind and amazing soul and does a great job of blending into the birth space you hardly know she is there.
Not only was she my photographer, but I felt that she was also my friend. She gave me advice and cheered me on through my labor and im so greatful for her. She was such an essential part of my birth story and I could never think of having another baby without her there.
Kate keeps a very special place in my heart. And her photos are so beautiful and got me through such a hard time. Shes absolutely amazing.
Kylei & Justin Fisk
We could never say enough good things about Kate and her mad photography skills. She is seriously an amazing person, and she is such a delight to work with. We hired Kate for maternity, birth, and newborn photography, and we are without a doubt glad that we did. Initially I was nervous about capturing our birth, but Kate put me right at ease. I felt like I was talking to, and hanging out with an incredibly close friend. Her photographs tell your story perfectly, and she is able to capture any moment from such a unique perspective. We are able to relive our most memorable moments thus far just by going through all of our photos, and we truly love them all! We are clients and friends for life.
Jamie Lynn
Kate was such a pleasure to work with. It was a fun, comfortable experiences for our entire family. I would highly recommend Kate!
Mary Marble
Way beyond a photographer, Kate is a witness of one the most important, empowering and beautiful experiences of your life. I can't recommend her highly enough - I was moved to tears by the stunning and thoughtful art that she created as she documented my baby's birth and our whole family a week later. Thank you for sharing your beautiful talents with our family, Kate!
Heather & Adam Jensen
My family and I have had the pleasure to work with Kate for many occasions over the past few years; family portraits, maternity, birth, and newborn. The thing that stands out most about working with Kate is her warmth and positive energy. She is relaxed and fun, respectful, professional, genuine, and always creates an instant connection with us. Kate's stunning work has captured some of our most significant times and powerful moments in a way that is uniquely beautiful to our family. It may be difficult to imagine someone present during as intimate a time as your birth, but having Kate in our birth space provided a calm, positive, and supportive energy and we were so thankful to have had her there. I cherish the photos of our birth and would absolutely do it again. We have loved every occasion we have worked with Kate and look forward to many more as she helps us document our crazy, adventurous life!
Jessica Jenks
I have worked with Kate as a colleague as well as a client. She is a gentle and genuine spirit that takes much pride in her craft. Her work is not only beautiful but also so very artistic. She truly captures memories of the heart and makes them tangible. I have her work all over my walls! I hope one day my great-grandchildren will cherish these photos as much as my husband and I do.
Carley DeRosa
Oh my gosh Kate! I'm sitting here in bed looking at the photo link on my phone, crying like a baby! The moments and memories you captured I will be grateful for the rest of my life! Thank you so much! You are an amazing photographer, a true master of your craft and I can't wait to hire you again!
Molly Parsons
Kate is absolutely the best! She has photographed my family for over 4 years years and every time I am completely in love with the images she creates. Kate believes that you don't always know your own strength or beauty until you see yourself through another's lens and it is so true, both figuratively and literally. Everyone, but especially first time mothers, should seek out the opportunity to be in front of Kate's lens - she truly makes you feel as strong and as beautiful as you are and then gives you these amazing images to hold on to forever.
Emmanuel Nyame
I literally don't have the words to tell you how awesome Kate is! You will be amazed at her professionalism and attention to details. She is fast to edit her images and she gives you a new, refreshing, gorgeous and above all, confident look in all her photos. We first met in Ghana as part of JA Centennial celebration and as an alumnus of JA, she took different shots of me at my office, high school and home- brilliantly refreshing photos which bring fond memories. She knows which angles to take photos from and you will always be impressed. If you're looking for a stress-free production process, look no further. Kate Photography is your best ever! I will always endorse Kate!
Maggie & Cooper Lee
Simply put, Kate is hands down an amazing photographer. She photographed our wedding and engagement photos and was seriously just the best to work with. We have no words to express well enough about how great she is!!
Mari & Jeff Gilles
We've had an amazing experience with Kate's Lens. Kate captures authentic moments and is personable and easy to work with. We had an excellent experience for three different events--maternity, first 48 at the hospital, and newborn.
Ashley Pierson
Kate was absolutely amazing!!! She was able to capture everything I wanted in my Maternity photo session. I can't wait for my next photo shoot with this amazing women.
Silas & Erika Musick
We have been over-the-moon thrilled with the photos Kate has captured of our family in special moments. For us a huge piece of the puzzle is letting creativity guide the moment. Kate has a perfect balance of unique ideas coupled with the openness to try things as we go along. She listened to us and in the end we saw what we had hoped for in the images. This organic outcropping of life, playfulness, and emotion is what we value in the photos she's taken of our family. We highly recommend her and will certainly call on her in the future. We're certain few artists can flow through a newborn hospital room and leave having captured *exactly* what we're feeling in that moment. That's priceless!
Alyssa & Rusty Rand
I had the absolute best time with Kate. Not only does she capture amazing photos but she is so sweet and awesome to work with. I couldn't be happier with the photos she took of my son and our family. I will use her every time without question I'm only upset that I didn't find her sooner.
Alexa Frame
Kate did the most amazing job on my pictures. I was so afraid that the ideas in my head wouldn't turn out. Kate went the extra mile for my husband and I....I could not be happier. The pictures brought tears to my eyes. She truly captured our love. Thank you Kate!
Lisa & Patrick Cush
Through Kate's camera lens she captures the essence of a person. She spent a great deal of time hiking to just the right place with my 3 young children (and puppy) to ensure they were comfortable and captured in just the right photograph. Her artistic eye for detail gives her the ability to see color and natural light with astounding clarity. Her delightful portraits are only matched by her calm laid-back personality. She is an amazing professional I look forward to working with in the future.
Teri & Sean Connolly
Kate did an amazing job with our maternity, newborn and 6 month sessions. If I had gone to someone else I would have been rushed to get my newborn baby to look perfect in a short time. Kate took her time and this allowed Anara's personality to really show up and of course Kate captured those moments beautifully. As many moms of newborns realize when your baby is hungry or wet nothing else can happen, but Kate allowed breaks in the session to feed, change, or just cuddle with Anara so that she could get the best pictures. I never felt rushed and was impressed with her impromptu photo ideas after she learned more about us. She made the session and the photos so memorable because she took the time to understand us.
Blake Thomas
Kate has a passion for her work that, sadly, is something of a rarity in today's world. In addition to being a brilliant technician, she's kind, funny, easy going, and extraordinarily creative. Whether it's been business, personal, or otherwise, the work that she's done for me over the years has been nothing short of excellent. In a nutshell: Hire Kate Carlton! You'll be glad you did.
Destinee & Dave Christensen
Kate's sweet and caring disposition offers an ease that can be hard to find. She makes everyone feel comfortable in front of the camera so you can really enjoy your wedding and get some wonderful photos. It was truly a joy to work with her.
Lisa Darrow
Kate is amazing at what she does! Our Maternity and First 24 photos were exactly what we wanted! Even though we were exhausted and overwhelmed when she arrived, she knew exactly what to say to remind us how awesome the moment was. The photos are a priceless memory we have from before our son was born and when he first arrived. Thank you Kate for such wonderful photos!
Rob Radley
We are so happy you photographed our wedding! You really helped to make it an amazing experience- and not having a wedding planner we appreciated your advice on how things are done! As well as your incredible eye. Our friends were so happy that you were willing to take family photos for them as well. That made their day- they were all talking about how amazing you are!
Shelby & Paige Yaffe
Kate is just the kind of person you WANT to be around with a camera when something important is happening in your life. She is a natural-born photographer: Flexible, easy-going, and a good listener, on top of being very talented. I have used her for multiple different shoots, and every time, even when I was flustered and unprepared, Kate took the time to make me feel comfortable and beautiful. She always saves the day. I would never consider using anyone else!
Melissa Marie
Kate Carlton is a talented, attentive and caring photographer. She will capture the spirit of your moments!
Josh Harty
I've had the pleasure of working with Kate on photo projects over the last 6 years and am always amazed with her knack for capturing moments perfectly. She has great and creative ideas and a wonderfully keen eye. Always a pleasure!
Carla & Douglas Melia
Kate took our wedding, maternity, first 48 baby pictures, and soon after our first family pictures. She captures in a single shot all of our personalities & love. I'll treasure theses pictures for always. She has a permanent clients with us!
Millie Bennett
Kate came to the East Coast for my daughters destination wedding. She was there for 3 days with all of us and took amazing pictures at each event. I don't think we could ever have another big family event without her. She was amazing and went right along with all of us and our strong personalities. Thank you Kate for being the best at what you do and I can't wait to see you again!
Gretchen Valle
I found Kate by sheer luck (hadn't heard of her, knew nothing about her) and thought we'd take a chance on a session. We were SO excited about how Kate was able to capture our daughter's little personality - and how the light glows all around her! - in the pictures! She's so talented, and was great to work with - we're looking forward to our next chance to take pictures.
Nina Shult
I highly recommend Kate Carlton as your wedding photographer! I felt like she invested a lot of her personal time to come check out the venue to brainstorm ahead of time and she had lunch with us to figure out what our personal style of photos was (this was very important to my husband since he's not into really posing for pictures at all and we found the best way to get him on board :) ). I also received a lot of input from her on the event sequence of the wedding. I didn't have a wedding planner and her input was very valuable to me, especially since it was above and beyond what I would have expected. I think one of my favorite things she did was also take photos of my guests as families, which they really enjoyed. Kate felt like one of our guests and we loved having her! I really love our wedding album, it's amazing! We got our pictures back from editing quickly, also no hidden upcharges-Kate was upfront, and fair. I also recommended a friend gave her maternity, first 48 and newborn pictures done by Kate and they were stunning and precious. Cannot recommend this amazing lady more!
Kara Weingart
Kate is an amazing photographer! She has taken my family's pictures for years and I am always extremely satisfied with the results. The scenery she picks is always beautiful and distinctly Colorado. I highly recommend!
Lizzie & Chris Fankboner
Kate took both our engagement photos and wedding photos and we seriously could not be happier!! Kate is a wonderful person and an enormously talented photographer; the creativity and the love she has for photography translates in both stunning photos and making the experience truly wonderful! She went beyond just taking pictures, she took the time to get to know our personalities and our story and was able to capture the genuine moments my husband and I shared that really embodied our relationship and our love. We absolutely loved our experience with Kate and our pictures!!
Julia Eltringham
I would give Kate 10 stars if I could. She puts her whole heart into every shoot and it shows. She photographed our engagement, wedding, maternity, birth, first 24 and newborn. I can't go one day without looking at at least one photo she has taken. Our birth photos make me cry every single time and I'll cherish her work forever. She's just incredible!
Jaclyn Evans
I began working with Kate almost 5 years ago after she took a tea party photo of my daughter at an event. The photo was stunning and Kate was too. She is friendly and warm and especially talented. She makes my family of 5 feel calm and comfortable and we will never go anywhere else for our photos.
Lark Graham
We just LOVE Kate!! Kate somehow always makes you feel so comfortable and beautiful before the whole process starts. Kate is amazing at creating relationships with her clients before she puts them in front of the camera, which makes it feel like you are taking pictures with your best friend, and who doesn't love doing that!! For anyone looking for a very professional photographer but also someone you would love to invite over for dinner, Kate is your girl!
Margret Osterbauer
Kate did such an amazing job on both our engagement photos and wedding photos! Our photos were absolutely stunning. She was so great to work. She went above and beyond what most photographers do. She even arranged for a second photographer with two days notice of our wedding as our videographer backed out last minute. I highly, highly recommend her!
Ashley Mundel
The way Kate works with you is so unique. She really makes you feel comfortable enough to be personal with her during your session. This inturn n helps her capture emotional authentic images you can cherish forever! She steals your heart with her portraits!
Kayla Jerka
I absolutely loved working with Kate! she made everything so much fun and we were both so nervous but she helped us get rid of that very quickly. She is so fun to be around and so amazing at what she does and how she does it. I definitely won't use anyone but her for any professional photos.
Ashley Lanee
Kate's amazing! Not only is she a very talented photographer, she has a heart of gold! She took the time to drive to a location we hold dear so that we could have the perfect family photos. She was so patient with my active seven and five year old children, as well as my crying upset eighteen month old baby. She made magic happen in a short period of time and gave us priceless images to treasure the rest of our lives.
Thank you Kate!
Lacey Matamalas
Kate's pictures make me stop judging myself and truly see myself. She brings out you and your family's character in her photos. They are beautiful shots because they are genuine. She truly captures personality and splendor in each shot. Some of my most cherished shots are from Kate. She also has a knack for making sessions fun, uplifting, and easy. Even my husband doesn't mind too much when we are getting pictures done and believe me that is a HUGE accomplishment.
Birth and Family Portrait Photographer in Colorado Springs | kate@katecarltonphotography.com